Should you have any questions, please feel free to contact us via phone, email or the contact form below.
歡迎來電、來信或留下您的聯絡方式,我們會儘速與您聯繫。
Error: Contact form not found.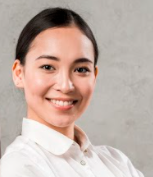 Overseas Marketing Manager
Introducing Arab Chamber of Commerce Taiwan to companies and organizations of Taiwan. Promoting business connection to Arab countries.
FAQ about join the Arab Chamber of commerce Taiwan
1. Why is it important to join the Arab Chamber of commerce Taiwan?
Getting many benefits to improve your business
Marketing opportunities and finding the right agents in Arab World
Increasing your exposure to the Middle East and find new markets in 22 Arabic countries
2. What are the Top Reasons to Become a Member of the Arab chamber in Taiwan?
-Finding new trustworthy business contacts from the vast Arab World
-Complete package of services from consulting to the translation that boosts your business growth
-Business advocacy about investing in the Arab World
-Sponsorship opportunities and many chances to expand your business to new markets in 22 Arabic countries
-New business and cultural events to reach your potential partners
3. Is the Arab Chamber of Commerce in Taiwan an official office?
The chamber is a reliable non-profit organization in processing trading and culture from Taiwan to 22 Arab countries, The Arab chamber opens new doors to the development of Taiwan's foreign relations and cooperation with the Arab world.
4. What are the services that the ARAB CHAMBER OF COMMERCE TAIWAN?
The chamber Introduce all the business opportunities in Taiwan to Arabic investors, Marketing solutions, and Arabic social media services
Translating services to the Arabic language
Provide promotional videos in the Arabic language
Display your business in the most important Arabic exhibitions
B2B meetings, visits to Factories, Companies, Institutions, and Entities
5. Does ARAB CHAMBER OF COMMERCE TAIWAN provide notary services?
No, the Arab chamber of commerce Taiwan does not provide notary service