Briiith衛浴品牌主打人體工學,以壓克力為主要原料,設計一系列衛浴產品都兼具了實用性與美感的曲線,能夠完美貼合使用者的掌形與使用習慣,打造出真正讓人放鬆的浴室空間。
2020年Briiith透過阿拉伯商務在臺協會,開始重新規劃網站,採用阿拉伯人習慣的介面,準備與當地高端飯店合作。
Briiith is a toiletry brand which prides itself on ergonomics design. With acrylic as the main material, they have designed a set of toiletries with elegant curves that perfectly match users' hand shape and habits.
Customize the brand and products to make Briiith suitable to sell in the Arab market.
As a NGO, we breakthrough diplomatic difficulties and build a strong relationship between Taiwan and ARAB WORLD to attract businessmen from 22 Arab countries.
Increase the network of Briiith to potential Arabic consumers, investors.
Should you have any questions, please feel free to contact us via phone, email or the contact form below.
歡迎來電、來信或留下您的聯絡方式,我們會儘速與您聯繫。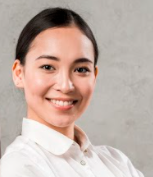 Overseas Marketing Manager
Introducing Arab Chamber of Commerce Taiwan to companies and organizations of Taiwan. Promoting business connection to Arab countries.