Kyang Yhe founded in 1964. Kyang Yhe specializes in textile Machinery Industry.Product application field including : industrial safety protection tools、medical hygiene、houseware.
廣野成立於1964年並專精於紡織機械領域,產品應用領域包括:工業上安全防護工具、醫療衛生、居家用品等。
Assit Kyang Yhe professional consultation as well as business visa application.
Expand Arab market for Kyang Yhe.
Increase exposureof Kyang Yhe in Middle East and find a new market in 22 Arabic countries.
ACCT make promotional videos in Arabic language so your Arabic customers can learn more about Kyang Yhe.
ACCT協助用阿拉伯語製作許多宣傳影片,讓阿拉伯客戶更加了解Kyang Yhe的產品
Should you have any questions, please feel free to contact us via phone, email or the contact form below.
歡迎來電、來信或留下您的聯絡方式,我們會儘速與您聯繫。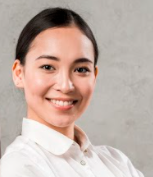 Overseas Marketing Manager
Introducing Arab Chamber of Commerce Taiwan to companies and organizations of Taiwan. Promoting business connection to Arab countries.