深耕於臺灣三十六年的醫療器材品牌—鼎眾,推出超紫光滅菌機器人,有效消滅病毒內部結構,為全球疫情盡一份心力。
Mediland, a medical equipment brand in Taiwan for 36 years, launched UVC Hyper Light disinfection robots to fight the Covid-19 pandemic for the world.
Promote Mediland products in the Arab world.
Create promotional videos for Mediland products and provide local Arabic voice cover.
Provide Mediland with an Arabic team to monitor the marketing plan, inclusive of sending weekly email to distributors and making advertisements on social media.
Work on finding trusted agents, distributors in 22 Arab countries.
Arrange a column for Mediland interview on Business Magazine.
Should you have any questions, please feel free to contact us via phone, email or the contact form below.
歡迎來電、來信或留下您的聯絡方式,我們會儘速與您聯繫。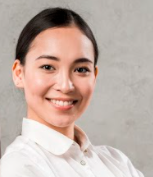 Overseas Marketing Manager
Introducing Arab Chamber of Commerce Taiwan to companies and organizations of Taiwan. Promoting business connection to Arab countries.