C&G founded in May 2004.C&G aims to improve human life by developing new energy-saving technology to protect our beautiful earth.C&G's main product is AB ANALYZER.
Promoted C&G positively by joining 2018 Arab and Expatriate Businessmen Forum.
ACCT 推廣C&G加入2018年阿拉伯外僑國際論壇
Bring C&G to 2018 Rebuild Syria and successfully find clients.
Increase exposure of C&G in Middle East and find a new market in 22 Arabic countries.
ACCT make promotional videos in Arabic language so your Arabic customers can learn more about C&G.
Should you have any questions, please feel free to contact us via phone, email or the contact form below.
歡迎來電、來信或留下您的聯絡方式,我們會儘速與您聯繫。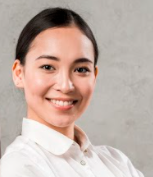 Overseas Marketing Manager
Introducing Arab Chamber of Commerce Taiwan to companies and organizations of Taiwan. Promoting business connection to Arab countries.