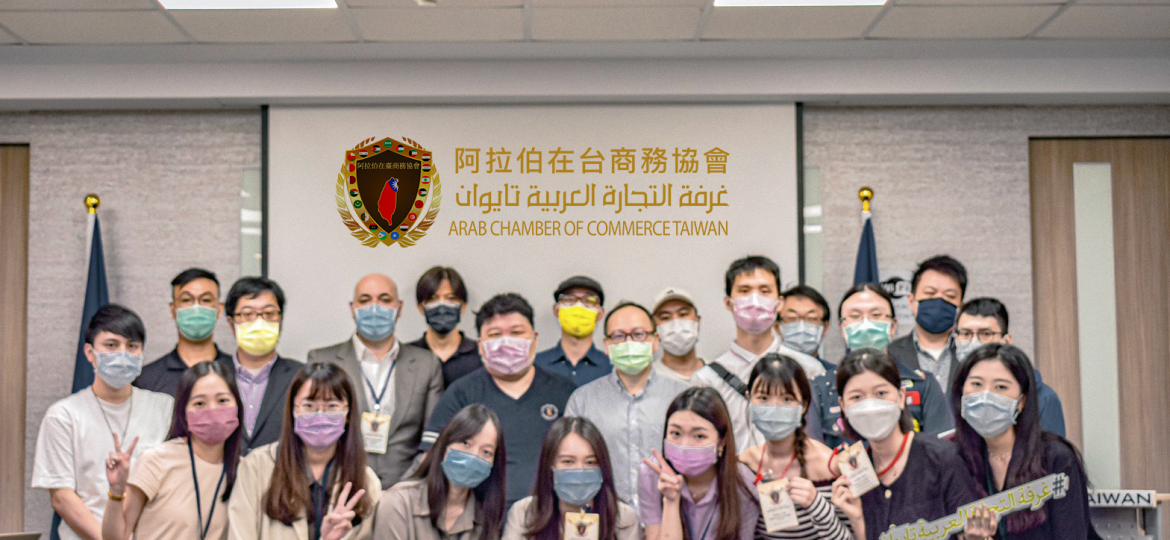 拓展您的事業至阿拉伯世界 "Taking Your Business To Arab world"
日期:2021年8月24日 星期二
Date: Tuesday 24/Aug/2021
很高興在疫情降至二級警戒後,阿拉伯在台商務協會能在台北舉辦商務研討會與其他公司開會和交流!
Business Seminar hosted by the ARAB CHAMBER OF COMMERCE TAIWAN office in Taipei! Great to be meeting and networking after a long break.
我們很驕傲地看到這麼多優秀的台灣企業有興趣學習如何擴展到阿拉伯市場。我們也很樂見這麼多企業給的正向回饋。 我們期待為我們的會員公司提供商業機會,讓公司們在阿拉伯世界成功找到客戶。
We were proud to see so many amazing businesses interested to learn how to expand to the Arab market. Grateful for the positive energy in our Chamber and providing our guests with business opportunities that ultimately lead to finding success and customers in the Arab world.
我們舉辦的下一個活動「將您的事業擴展到阿拉伯世界」,將在星期五2021年9月10日舉行!帶您了解如何在 22 個阿拉伯國家銷售您的產品、學習世界一流的商業拓展戰略和技巧!
Attend the NEXT EVENT " Expand your business to the Arab world " and learn how you can start selling your Company products in 22 Arab countries, world-class business growth strategies, and techniques… On Friday: 10 September 2021
活動將會在阿拉伯在台商務協會實體舉行!
Live from inside the office of The: Arab Chamber of Commerce Taiwan
Please keep in mind seats are limited due to Covid regulations, so register quickly to reserve your ticket.
入席前,需向我們團隊出示電子郵件以確認您的席位。
You will need to show a confirmation email to our team to confirm your seat.
聯繫我們的團隊預訂座位:info@arabtaiwan.com
Contact our team to reserve your seat at :info@arabtaiwan.com

≡≡≡≡≡≡≡≡≡≡≡≡≡≡≡≡≡≡≡≡≡≡≡≡
您對於阿拉伯國家的市場及人民的消費習慣有多少了解呢?
How much do you know about the market in Arab countries and the consumption habits of the people?
您是否希望將產品推廣至擁有4.2億人口的阿拉伯國家呢?現在就與我們聯繫!
Do you want to promote the product to Arab countries with a population of 420 million?
Please contact us to make an appointment.

我們提供行銷計劃讓您與阿拉伯世界連結,為您量身打造服務,開拓您的事業版圖。
按讚+追蹤 讓你獲得最新資訊!

歡迎加入我們商會:info@arabtaiwan.com

協會地址:10542台北市松山區民權東路三段178號8F